A Beginner's Guide to Hiking
So, you've finally decided to go hiking. To honour your friend's invite or just get out of the house more. Whatever the reason it is, you've decided to go hiking. There are a few basic things to take into consideration in order not to get hurt/overwhelmed or just be comfortable in this space.
Margherita Peak is exciting, but not as your first hike. Test your skills and fitness on an easy hike first.
In Uganda, that can be:
We can give more advice on where to start!
Step 2 - Get the right gear
Hiking gear can be very expensive, or quite affordable, depending on what you buy and from where. There's no need to break the bank on your first outing, as long as you cover the following essentials:
Hiking shoes: these can make or break your hike. The best shoes are those that are comfy, fitting and won't irritate your feet after having walked in them for 5 hours. They don't necessarily have to be hiking boots (although that helps) but can also be a comfy pair of running/jogging shoes with good grip.

Timberland boots/heels and all shoes in that calibre are discouraged because they don't hold up well on the trail and are a health hazard too!
Comfortable clothes: there's nothing more annoying than discomfort on the trail. The general rule is: If you can wear it to the gym, you can wear it on the trail. Keep in mind: Constantly having to adjust your clothes because they're uncomfortable or chaffing kills the enjoyment of the hike.
Jeans/khaki are discouraged on the trail since they tend to hinder the full range of movement.
See our gear guide for easy and intermediate hikes for more tips and tricks for how to dress in mother nature.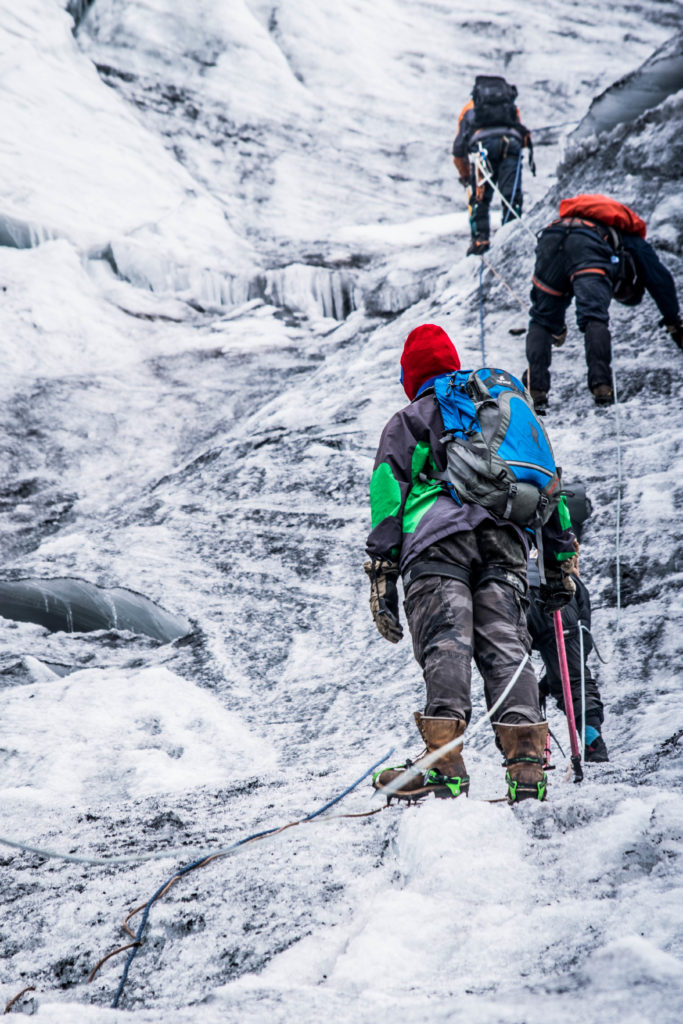 Step 3 – Pack light and right
Carry a lightweight day pack. It carries all your gear essentials that you might need on the trail, such as snacks, water, juice, your rain poncho, power bank, phone, camera, etc.
A good daypack is comfortable on the back (proper back length, sturdy straps, back support), and should feel comfortable when you're carrying it. 
Make sure that your daypack also has a rain cover so that your stuff inside has protection in case of a downpour.
The trail can be unpredictable. Always alert someone about where you are going and how long you plan to be out. In addition, please:
Carry a personal first aid kit and any medication you might need
Protect your skin and head from the sun with a hat, sunscreen or long-sleeved shirt
Carry enough water and snacks (fruits, nuts, gonja crips) to keep you hydrated and energized
Carry a head torch in case you find yourself out after dark
Water and snacks are important to keep you hydrated and full of energy on the trail. Water should be sufficient for you for the whole hike in case there's no access to buy more. Feeling sick from dehydration just isn't worth it.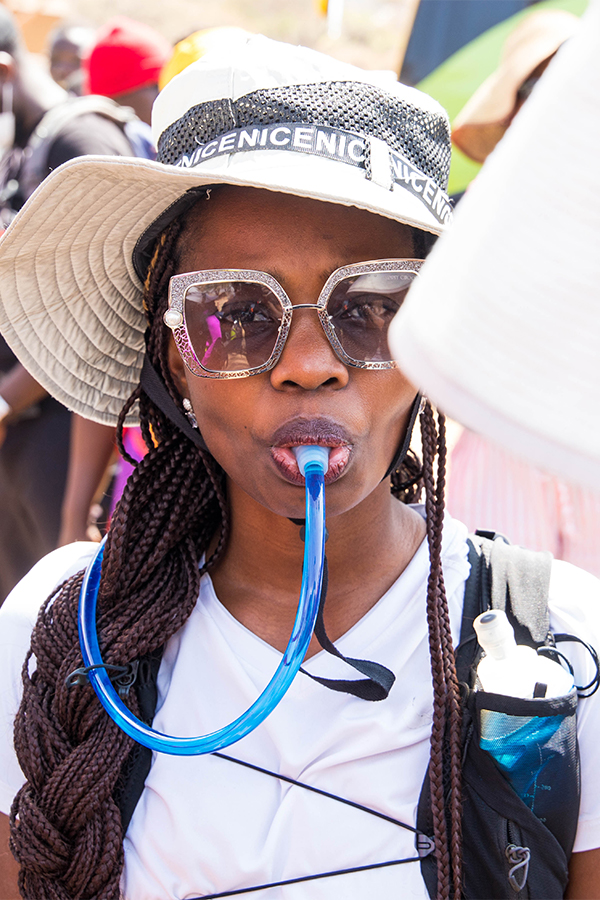 Step 5 – Expect the unexpected
Always bring a good attitude and expect the unexpected. Things don't always go according to plan. A good attitude can make the difference between enjoying the hike and hating everything about it.
Most importantly: When in doubt, ASK. Don't be afraid to ask. Knowledge is power and helps you make the best decisions for yourself.
Keep climbing!
Want to come hiking with us?
Sign up for trips is posted in our social media.
Follow us to keep up to date!